DVI-3 EXERCISE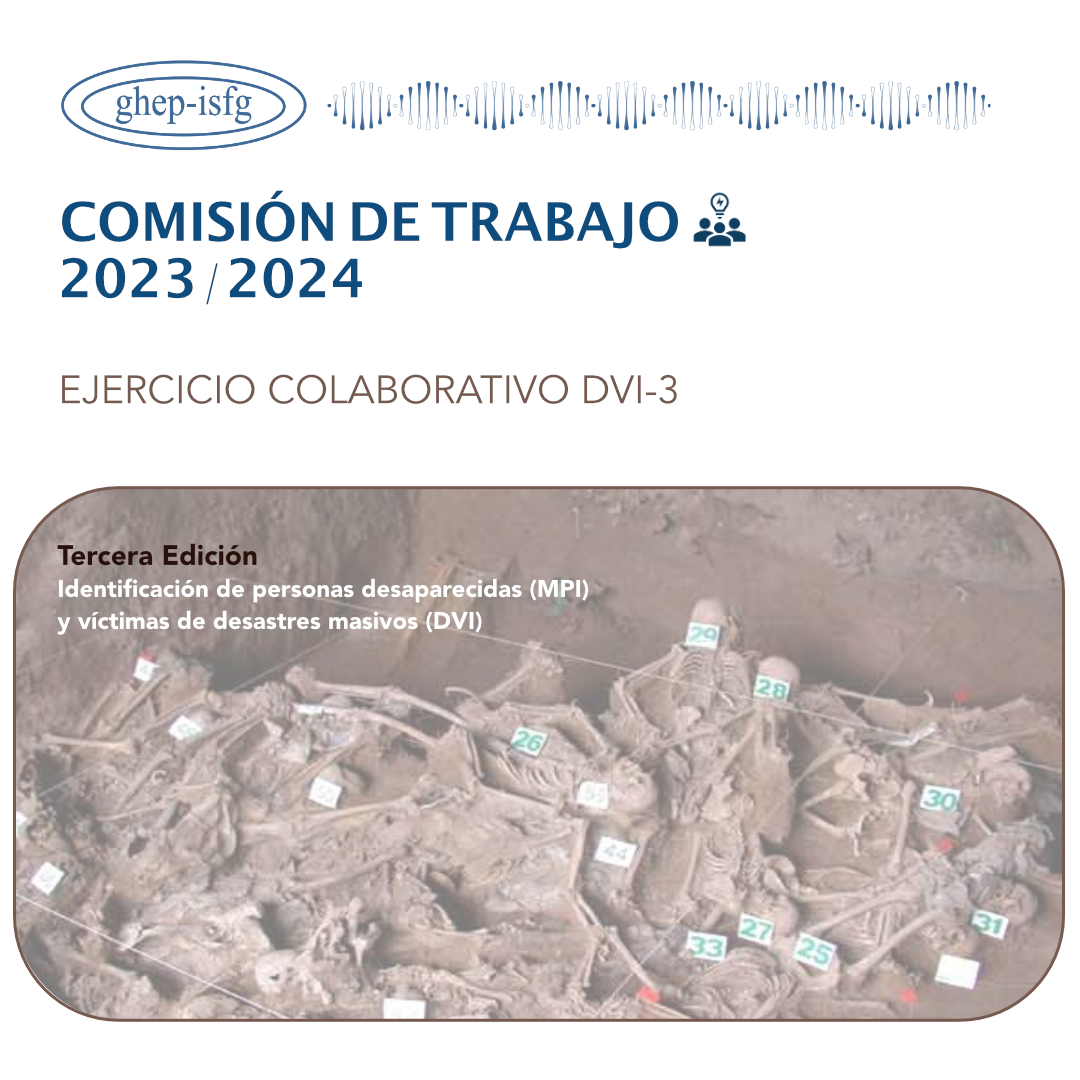 THE IDENTIFICATION OF THE VICTIMS FROM A MASS GRAVE RELATED TO A MASSACRE IN A SMALL TOWN
Introduction
Continuing with the GHEP's interest in collaborative exercises for the identification of missing persons (MPI) and victims of mass disasters (DVI), a new exercise has been proposed.
This is the 3rd Colaborative Exercise for the identification of victims in DVI scenarios organized by the GHEP-ISFG. Two previous exercises have been carried out that were published (DVI-I: Forensic Sci Genet 21 (2016) 45–53) and DVI-2: Forensic Science International:Genetics 53 (2021)102527). The goal of this exercise is that the participating laboratories can exercise before a simulation of a DVI/MPI episode and control their results with consensus.
Participants
Be an active member of the GHEP-ISFG with fees up to date. Two co-authors (both GHEP-ISFG members) will be allowed per result submitted for the purposes of possible scientific publication.
Registration
The registration period is open until October 18, 2023.
It is done online through the following FORM
Material
Once registered, participants will have access to a web page where they can download the documentation necessary to carry out the exercise.
- Case description
- Excel files with genetic data (aSTRs and mtDNA) of human remains and relatives of missing persons (with the degree of relationship included) and with the allele frequency table
- Form for results and questionnaires
Deadline for sending results: December 20, 2023.
Organizer and contact
Carlos Vullo
DNA Laboratory of the Argentine Forensic Anthropology Team (EAAF)