XXVIII Meeting, Cartagena de Indias 2023
Registration | Program | General Information
The annual GHEP-ISFG meeting will be held in Cartagena de Indias, Colombia, from the 26th to the 28th of July, 2023, at the University of Cartagena.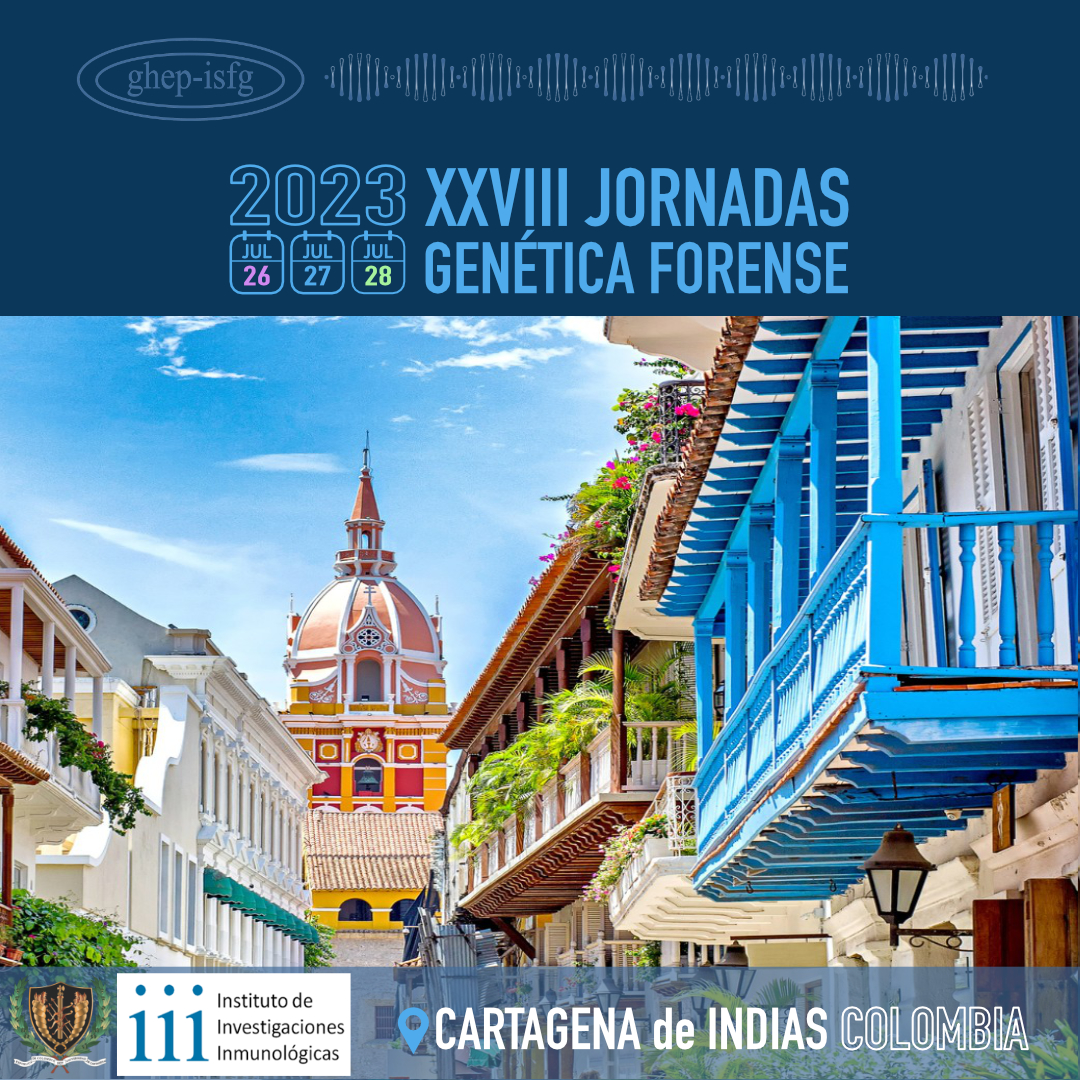 VENUE
The XXVIII GHEP-ISFG Meeting will take place in Cartagena's Historical Centre. This year, workshops will be held on Mitochondrial DNA, Forensic Genealogy and a Symposium on scientific and legal aspects of expert reports in the context of Forensic Genetics, whose headquarters will be El Claustro de la Merced, former Convent of Merced. In 1617, the Convent was founded under the order of Our Lady of La Merced Descalza, to house the native nuns. Its final construction began in 1625.
AUDITORIUM AND HALLS / CONFERENCE ROOMS
Central Library, Claustro San Agustín- Technologic Rooms, Claustro La Merced.
SPONSORS
Availabe soon.
ORGANIZATION
GHEP-ISFG Executive Committee
Local Organizing Committee: Instituto de Investigaciones Inmunológicas, University of Cartagena. Email: jornadadegeneticaghep@gmail.com, Phone: +57 3043467817